Austin Central Library Earns 2018 AIA/ALA Award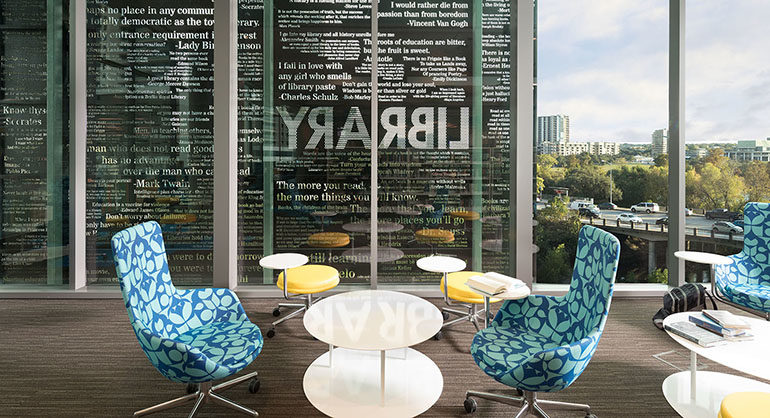 The American Institute of Architects and the American Library Association have honored the new Austin Central Library with a 2018 AIA/ALA Library Building Award.
The six-story, 200,000-square-foot building, which opened in October of last year, replaced the Faulk Central Library as the flagship of the Austin library system. The library was designed by San Antonio's Lake|Flato Architects in conjunction with Shepley Bulfinch, and it features a signage and wayfinding program created by fd2s.
In announcing the Austin Central Library as one of this year's award winners, the AIA called it a "technologically rich hub for innovation and cultural intelligence," and said it has "created a framework for lifelong learning that bolsters a more resilient community." The group also highlighted the emphasis on sustainability that has put the facility on track to receive LEED Platinum certification, including its heavy use of daylighting and its extensive efforts to capture and recycle rainwater.
The library's fd2s-developed signage and wayfinding program reflects these themes of community, technology, and sustainability. The signage program helps create a welcoming, visitor-friendly environment that draws patrons from throughout Austin. It also clarifies and promotes the building's sustainable features, including the 150-space valet parking area for bicycles.
You can read more about the 2018 AIA/ALA Library Building Awards on the AIA website.
For more images and a detailed description of our work on this project, visit our Austin Central Library case study.