fd2s Creates Wayfinding and Donor Recognition for Food Bank Facility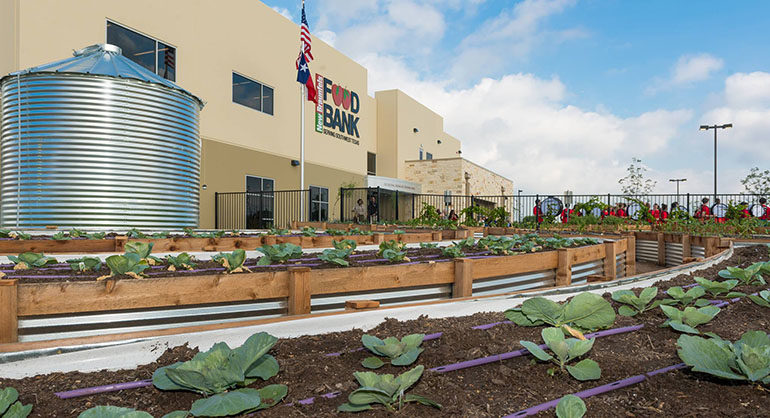 As a continuation of our longtime support for the San Antonio Food Bank, fd2s recently designed and oversaw the implementation of donor recognition and wayfinding signage for the new facilities of its branch in the nearby community of New Braunfels. Founded in 2010, and originally known as The Kitchen Table, the New Braunfels Food Bank now reaches 58,000 food-insecure individuals on a daily basis.
The donor recognition program we created for the facility recognizes corporate and individual underwriters with wall-mounted panel assemblies that display donor names alongside images of nutritious food and the faces of people served by the organization. For wayfinding, we utilized elements that match those of the parent facility in San Antonio, featuring simple forms and a bold use of the Food Bank's red brand color.