New Austin Central Library Opens With fd2s Wayfinding Program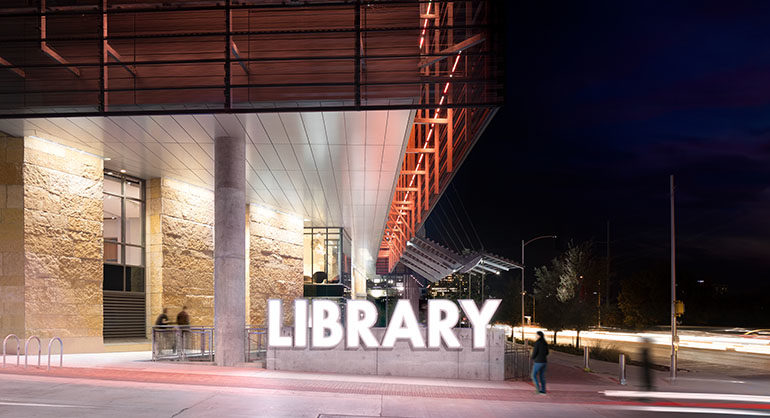 Austin's new Central Library opened on October 28, and the 200,000-square-foot downtown landmark is receiving overwhelmingly positive reviews from visitors and the media. The library, which occupies a high-profile location in the Seaholm EcoDistrict near Austin's City Hall, is being applauded for its use of technology, its generous incorporation of public spaces, and its role in shaping the surrounding urban environment.
More than eight years in the making, the project was designed as the "library of the future" by a joint venture of Lake|Flato Architects and Shepley Bulfinch, and was constructed by Hensel Phelps. Our signage and wayfinding program for the project – fabricated and installed by Capital Architectural Signs – complements the facility's world-class architecture and places a heavy emphasis on flexibility, sustainability, and the library's role as a community gathering place.
For more images and a detailed description of our work on the project, visit our Austin Central Library case study.