Services
fd2s provides a comprehensive range of analysis, planning, and design services aimed at understanding and enhancing the way people experience the physical environment.
These services can be provided individually for projects with specialized needs, or can be combined as necessary for larger projects.
Wayfinding Master Plans
During the master planning process, we perform a thorough evaluation of the wayfinding challenges faced by users of existing or planned projects, and then lay out a detailed road map for addressing current and future wayfinding needs. This includes documenting a strategic approach, and establishing a design direction, budget, and phasing plan for the development and implementation of the wayfinding program.For more information, visit our
For more information, visit our special Wayfinding Master Plans focus page.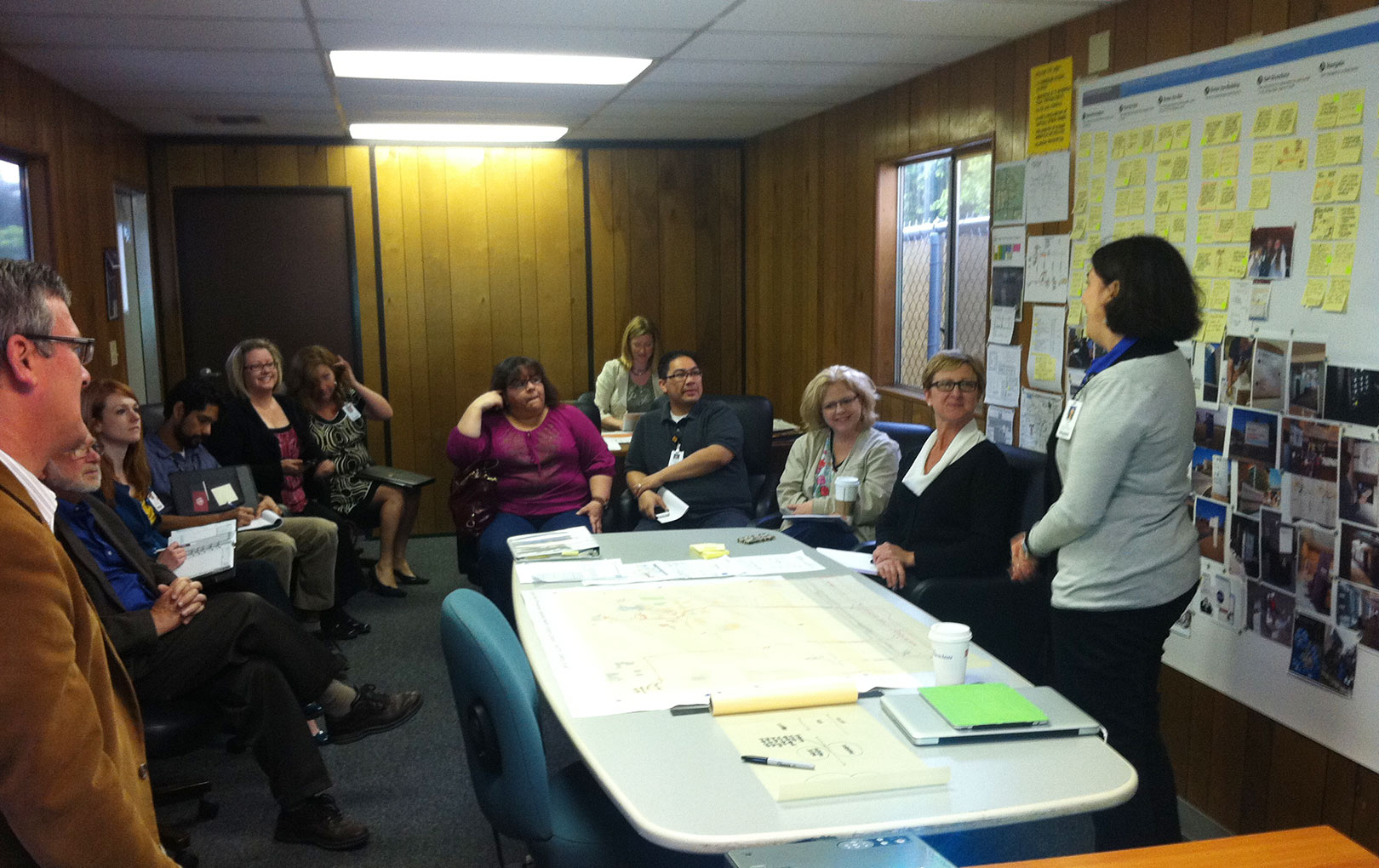 Signage and Graphics
fd2s has extensive experience with the full range of graphic elements in the built environment. This includes interior and exterior pedestrian and vehicular directional signage, building or campus directories, building and tenant identification elements, info booths/kiosks, and architectural clues (landmarks, zoning, pathways, etc.). In addition to experts in signage planning and design, the fd2s team also includes specialists in signage materials and fabrication methods, which enables us to provide project implementation services such as documentation, bidding, and contract administration.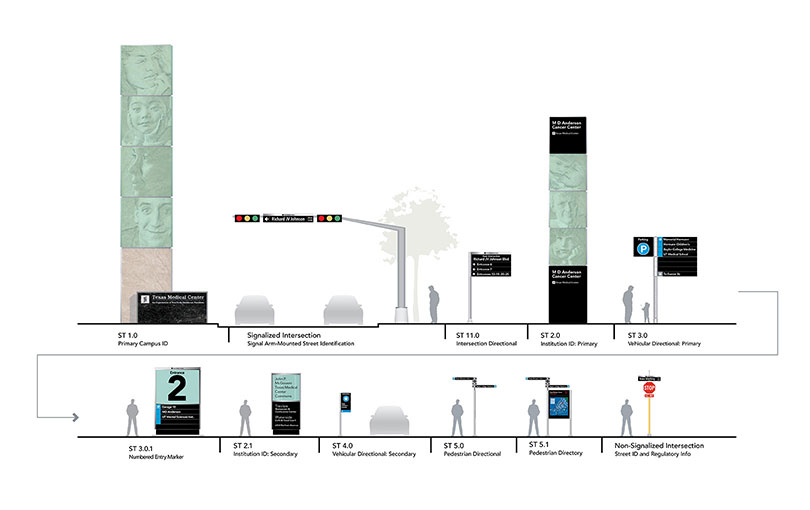 Interactive Wayfinding Systems
The Internet and other self-service technology – such as electronic kiosks or content delivered to mobile devices – now offer an excellent opportunity to provide customized, on-demand wayfinding information. fd2s has the strategic and technical capabilities to develop and deploy these interactive tools, from initial concept through design, programming, and launch. When appropriate, we also create systems for the ongoing in-house management of wayfinding components, including signage, of course, but also printed maps, web sites, and information kiosks when appropriate.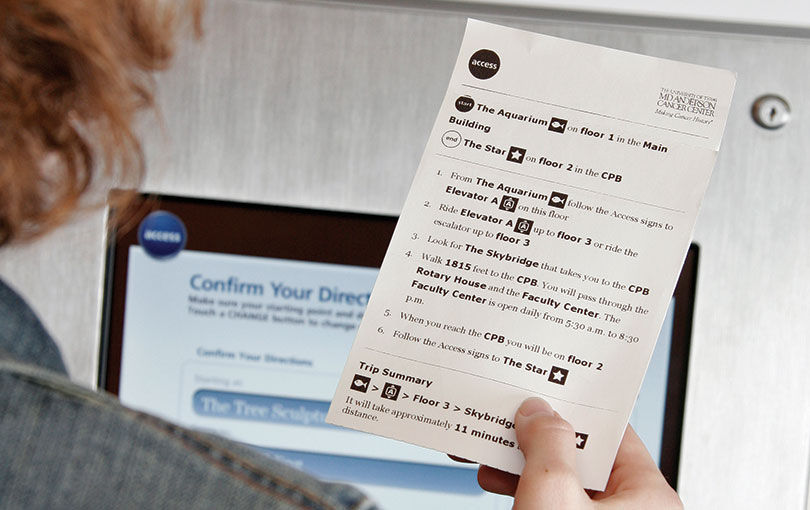 Donor Recognition Programs
We help non-profit organizations and healthcare institutions evaluate their donor recognition needs and create comprehensive plans that address those needs with the appropriate mix of digital and static signage components. Using a custom-design approach, we develop and implement recognition programs that reflect the nature of the corresponding fund raising campaign and the broader institution brand, and that are also fully integrated with the underlying architecture. You can
You can read more about our unique approach to donor recognition signage here.

Placemaking
fd2s works with architects and landscape architects to create public art, street furniture, paving patterns, seasonal pageantry, and other non-signage elements that enhance the physical environment – creating a stronger sense of place and supporting the project's brand position.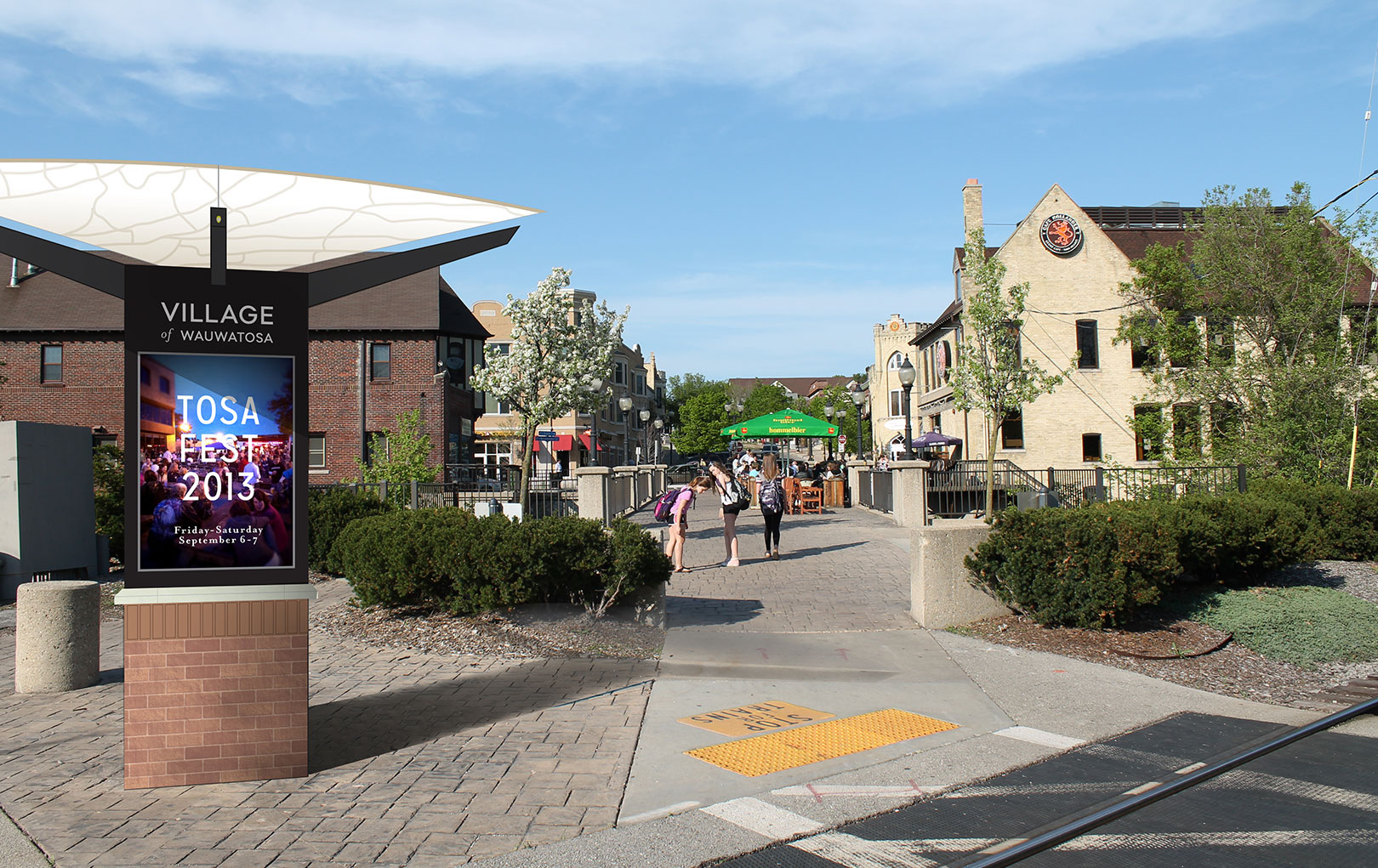 Identity Development
For retail and mixed-use projects, fd2s works closely with the project's developer and appropriate consultants to develop project names and graphic identities (logos, color palettes, etc.) that reflect the project's desired market position, target audience, and physical environment.